Help Us Name the New Garden
The Robins Field/Elizabeth Ford Initiative began May 2017 and continues its mission of preservation and enhancement of Robins Field.
Since its inception, the Inititiative has enhanced the beauty of the Field with the Honor Wall Garden and the Roosevelt Rose Garden. And now, we are excited to announce the future additon of a third garden, and we need your help. Please see the form below and submit your entry to name the new garden.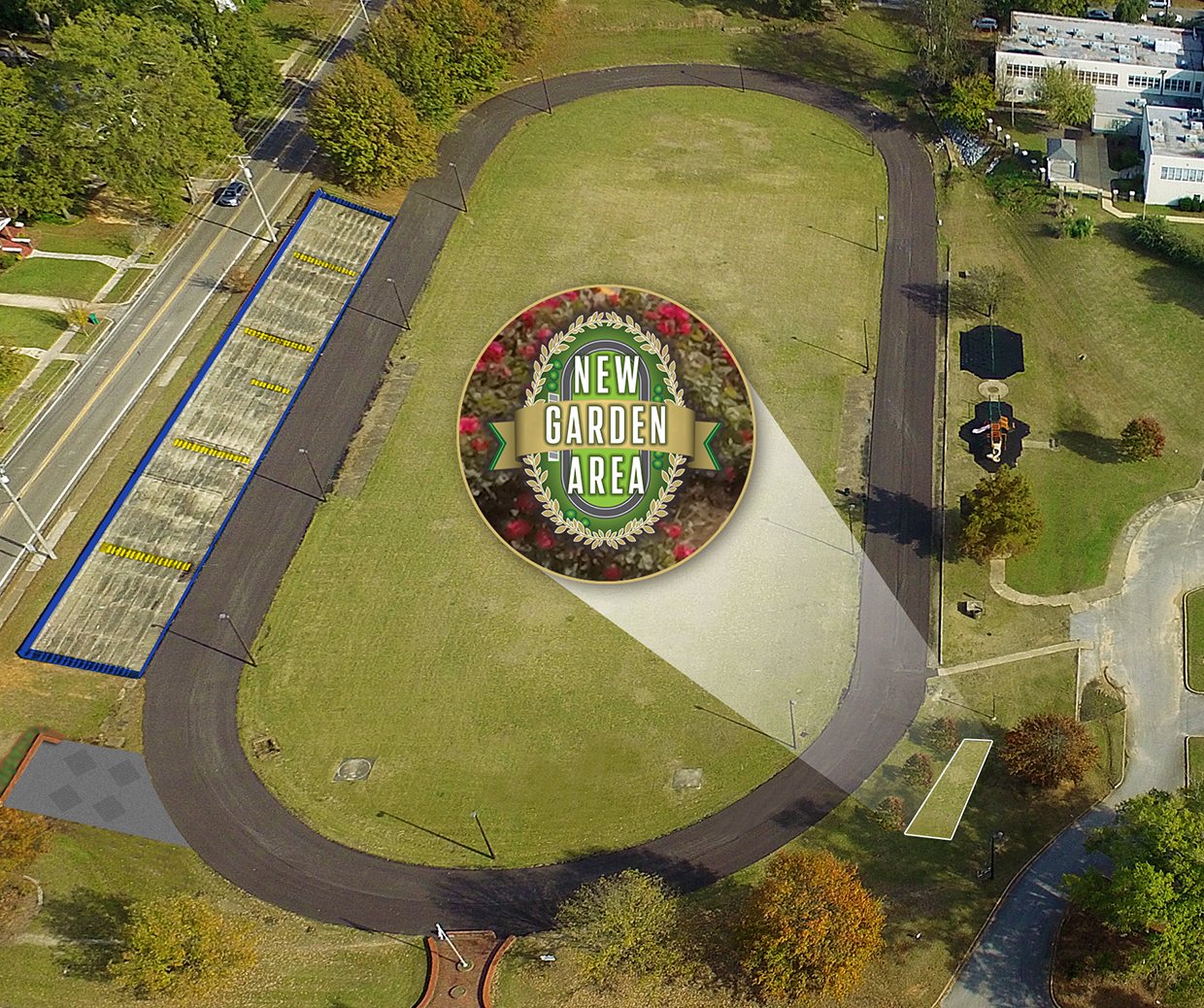 Aerial view of the new garden's location.

The new garden with be located off the track on the Madison Street end of Robins Field opposite the Honor Wall. This location is just south of the Roosevelt Rose Garden along side the Tupelo Garden Club's Burgundy Maples.
Please submit the name of the person you would like memorialized by naming the new garden in their honor.