Built in 1927 and named after Tupelo Mayor D.W. Robins the field became a community gathering place.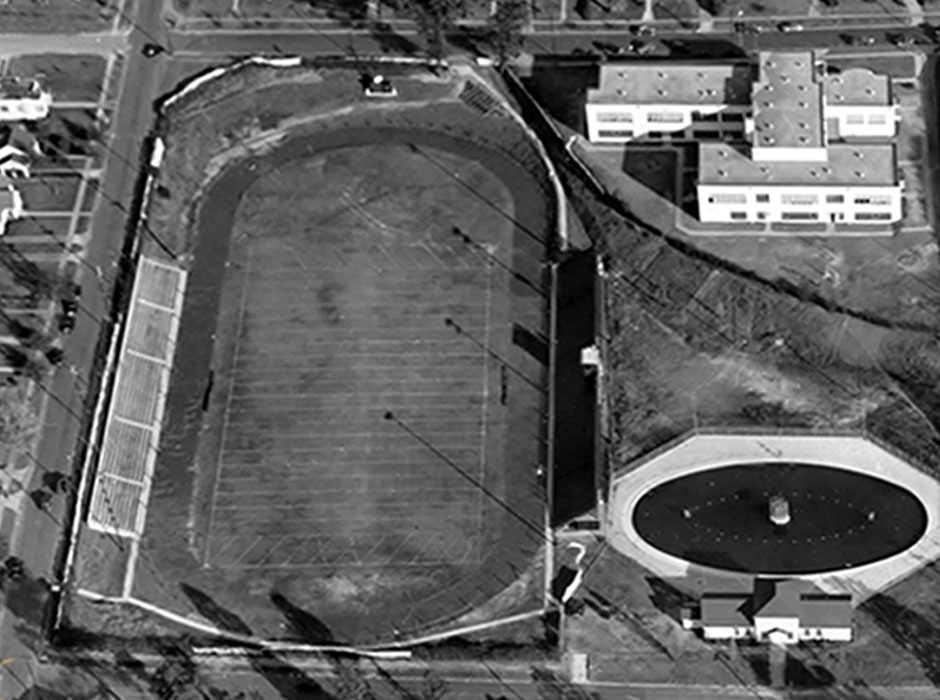 A Community Gathering Place
Football games, marching bands, homecomings and track events were all staples on the field during the school year.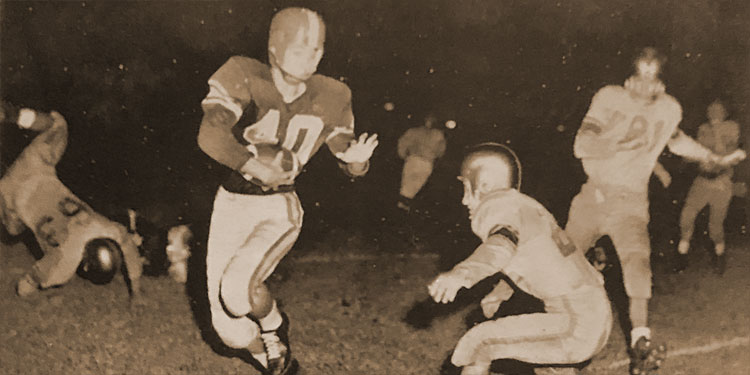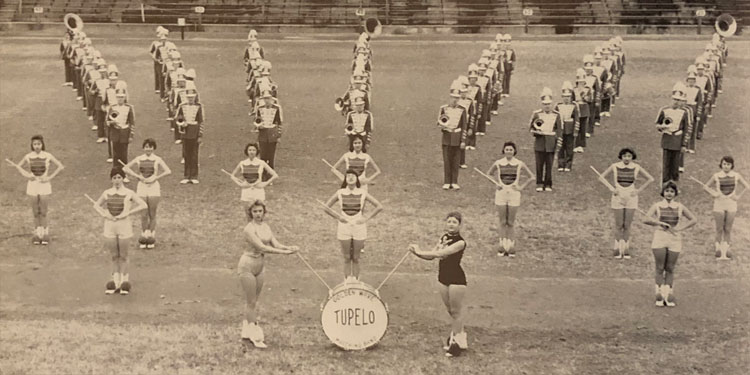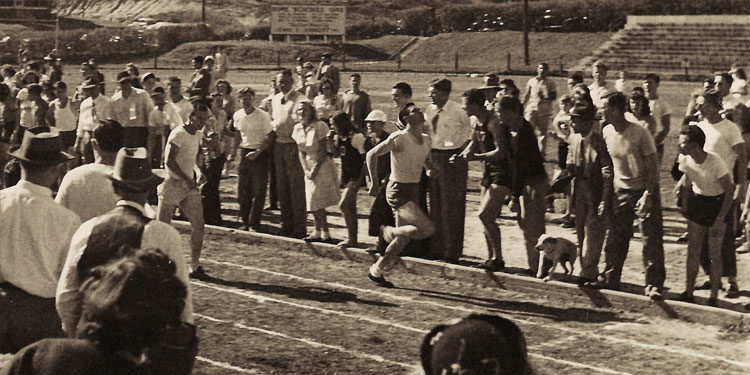 A large oval shaped swimming pool adjacent to the field provided enjoyment during the summer.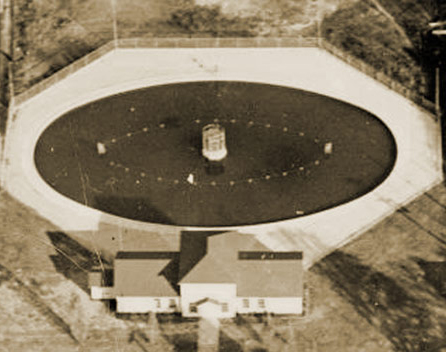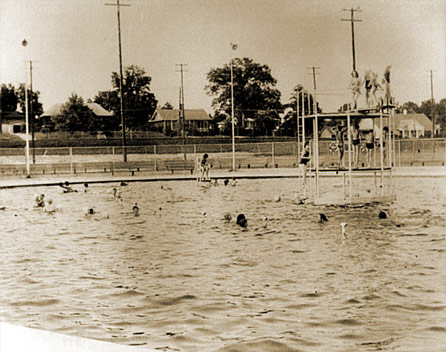 The swimming pool featured a diving platform at its center.
Historically Significant
In November 1934 President Franklin Roosevelt spoke to a large crowd gathered at the field as he declared Tupelo the first Tennessee Valley Authority (TVA) city.

Robins Field November 18, 1934.
A Foundation for Integration
Long before the South faced formal integration and Civil Rights conversations, Tupelo residents built a foundation for integration around the field. Both races came together as fans to view the athletic celebration the field afforded. In 1967 integration came to Robins Field in spectacular fashion as African-American, Frank Dowsing caught a pass from future mayor Jack Reed, Jr. and raced 80 yards for a touchdown on the game's first play.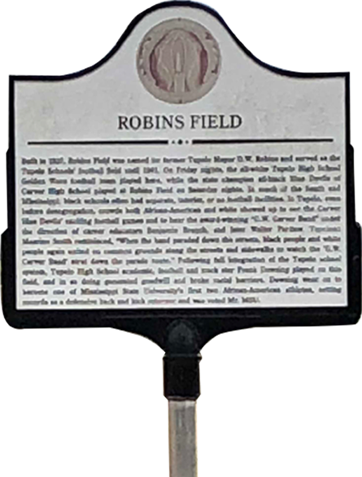 Connecting Neighbors and Communities
In March 2015, the City of Tupelo designated Robins Field a part of the Heritage Trails Enrichment Program with the 10th program marker. Today the field is a hub for youth sports, local walkers, neighborhood gatherings and festivals.