ROBINS FIELD/ELIZABETH FORD INITIATIVE
HALL OF FAME PLAQUE
The Robins Field Hall of Fame plaque is the centerpiece of the Robins/Elizabeth Ford Initiative Honor Wall. This plaque is cast with the names of Carver and Tupelo High School coaches, band leaders, athletes, teachers and administraors who have demonstrated leadership, dedication and commitment.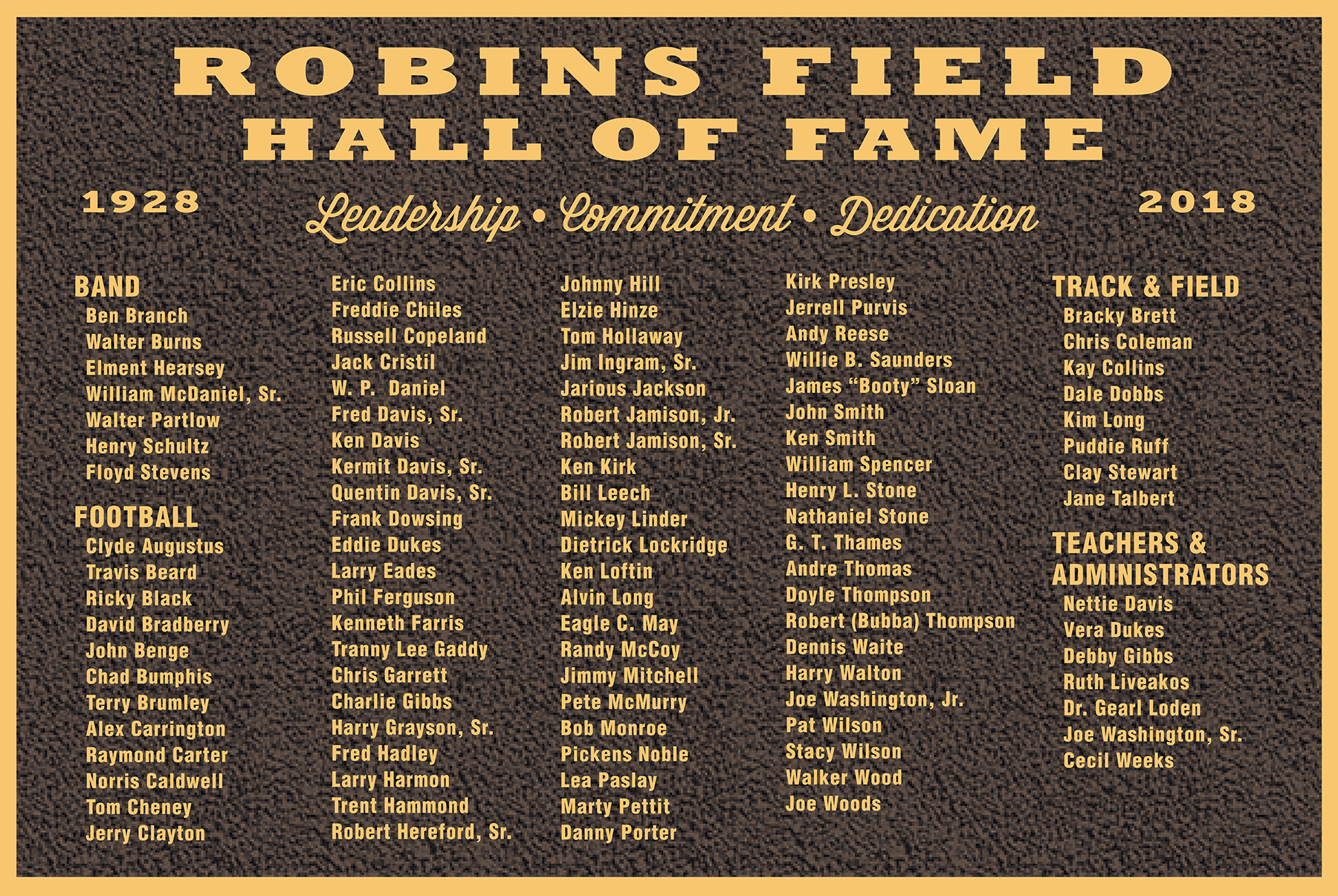 Honor coaches, athletes, band members, cheerleaders and teachers with the purchase of a commemorative plaque on the Honor Wall.